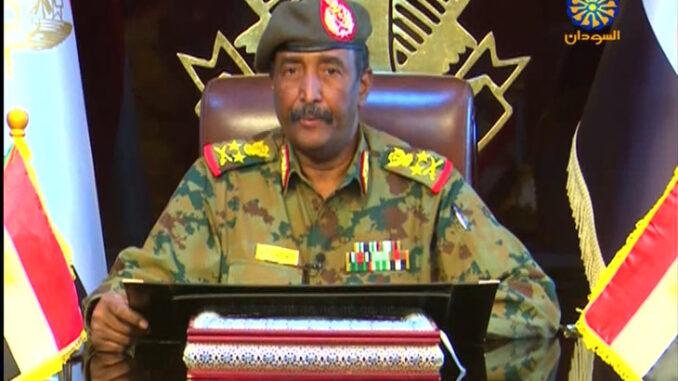 The arm wrestling continues between General Burhan, the head of the Sovereign Council, and part of civil society and political parties. In early December, the officer signed a decree creating the Transitional Partners Council. This new transitional body is seen as a threat by many Sudanese who see it as a tool to strengthen the military's power and weaken the revolution.
Pressure is mounting on AbdelFatah al-Burhan. But the officer persists and signs. Wednesday, the general said that a year after its creation, the Sovereign Council, of which he is the president, had "failed to meet the aspirations of the people and the revolution.
According to him, the creation of the TPC was made in agreement with the council of ministers. It was therefore not a secret, or a plot. General Burhan promised that this new body was not intended to confiscate executive power or to take the place of the future assembly.
The official aim of the TPC is to lead the transition by bringing the views of the institutions closer together. It will be composed of 29 members, including 6 military, the Prime Minister, 13 members of the civilian movement FFC and 9 former rebels of the SRF.
The announcement caused an outcry. AbdelFatah al-Burhan is accused of wanting to concentrate power in the hands of the TPC to weaken the revolution in favour of the military. The latest reaction to date, Wednesday, that of the Communist Party who spoke outright of "attempted coup". Another point of contention, the presence in the TPC of Lieutenant-General Abdelrahim Hamdan Dagalo, the brother of Hemetti, a former militia leader suspected of many crimes.
On Wednesday, the lieutenant general assured that his appointment was made on the basis of his qualifications and not because of his family ties.