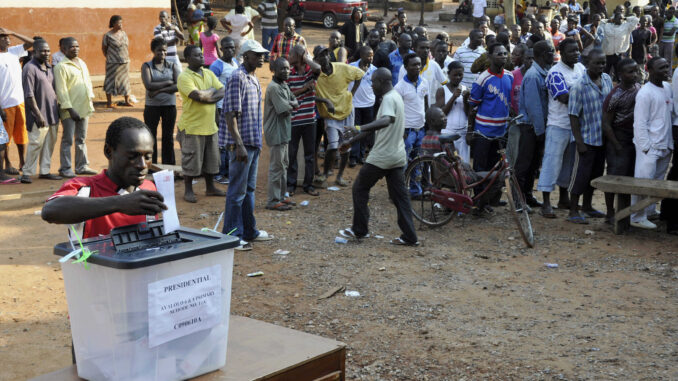 After the re-election of incumbent President Nana Akufo-Addo, the opposition NDC party continues to contest the election results.
After the battle of words, the battle of numbers. The day after the announcement of the victory of his rival, the outgoing President Nana Akufo-Addo, the opposition candidate John Mahama called the official results released by the electoral commission "fraudulent". He promised to take "all legitimate measures to reverse this injustice".
On Sunday, his party, the NDC, gave a press conference supposedly exposing the errors of the election commission. According to his calculations, Nana Akufo-Addo would come well ahead of the presidential election, but with only 49.62% of the vote. This would imply the holding of a second round, between the outgoing president and John Mahama.
The dispute also relates to the legislative elections. According to provisional results published by the Electoral Commission, the presidential party reportedly won 137 seats in Parliament, while the NDC won 136. However, according to the calculations of the opposition party, the NDC actually won 140 seats, the majority in Parliament.
For its part, the Electoral Commission has admitted that it made errors in its calculations but claims that this does not change the results of the presidential and parliamentary elections. Local and international observers validated the findings of the Election Commission, but regretted that the process was "less transparent" than usual.