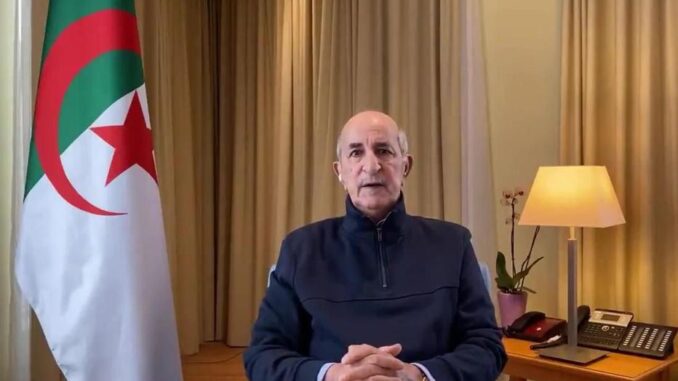 Morocco's leader Mohammed VI and German Chancellor Angela Merkel Monday wished Algerian leader Abdelmadjid Tebboune hospitalized since October 28 a sound recovery from the covid-19 that he contracted in October.
The wishes came one day after the Algerian made his first public appearance since his admission for "in –depth" medical exams, in the German capital.
In a 4.5 minute video address recorded in the Algerian embassy in Berlin, Tebboune said he hoped to recover his full bodily strength in one, two or three weeks. The 75-year old who looked frail, hoped to be back to the oil-rich country.
Angela Merkel and Tebboune according to the office of the Algerian leader, held a telephone conversation and discussed "the epidemiological and economic situation in Algeria and Germany, the bilateral Algerian-German cooperation, and ways to promote it in the future, in addition to other regional issues of common interest, including developments in Libya."
King Mohammed VI on the other hand in a message said the Sunday address to the Algerian people showed that his health is improving.
The absence of the Algerian President gave rise to speculations and interpretations. Tebboune's situation has drawn between his case and that of former leader Abdelaziz Bouteflika who spent his last few years in power in a wheelchair following a mini stroke in 2013.