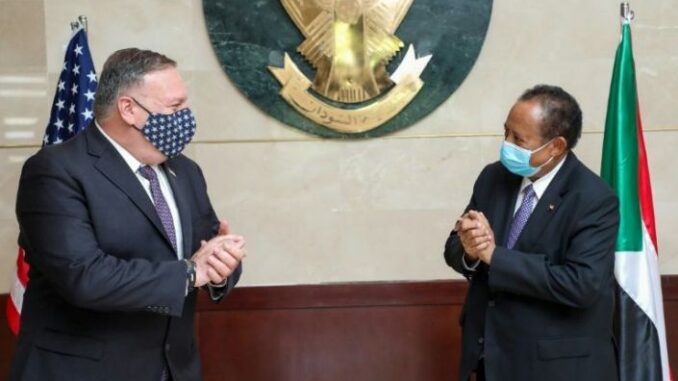 It was a move expected after Sudan was removed from the US list of countries supporting terrorism last week. The United States Congress finally granted "sovereign immunity" to Khartoum on Monday 21 December and voted to provide financial assistance to the country.
A last-minute text that was voted on Monday evening 21 December by both houses of the US Congress. It had been added, along with other provisions, to the gigantic text of the end-of-year finance law, which includes a recovery plan to deal with the Covid-19 pandemic.
This law was made possible by tough negotiations this weekend between elected Democrats and the White House. The former wanted to protect the legal proceedings of their constituents who were victims of September 11, potentially targeting Sudan. The White House, under pressure from the Israelis, wanted to normalize relations between Sudan and Israel as quickly as possible, clearly conditional on Khartoum granting its government judicial immunity.
A compromise has therefore been reached. "Sovereign immunity" is indeed granted to the Sudanese government for any new anti-terrorist proceedings, but to the exclusion of those already underway for 9/11. The $350 million placed by Sudan in an escrow account for victims of attacks involving Sudan can now be released. And an additional $150 million is being made available for naturalized African-American victims.
In return, the United States is providing $111 million in debt relief for Sudan's debt to its US creditors, $120 million in assistance to pay its debt to the International Monetary Fund (IMF), and $700 million in direct assistance to its economy. A significant recovery plan, which now only requires the signature of the outgoing president, Donald Trump.