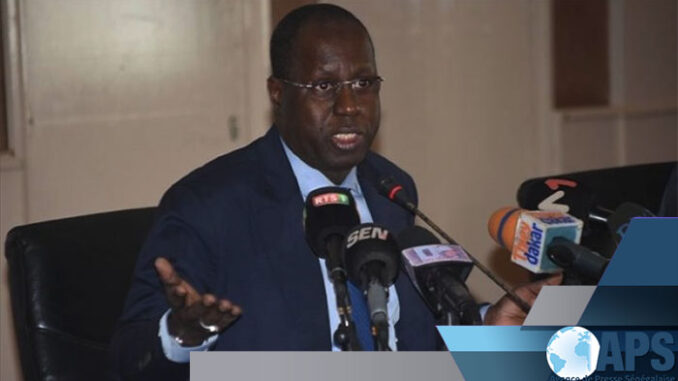 The people of Ngadiaga, in the Thies region, remain worried after a fire broke out at a natural gas well last weekend. An American agent working on the site was injured. The fire was still active Tuesday evening. A first in the country. Was there a failure? The authorities are trying to reassure.
After the panic, the questions. Following the spectacular fire that broke out on Saturday 19 December, the inhabitants of Ngadiaga feel "in danger" according to the mayor of the commune. Drilling work was in progress on well number 11, in the test phase, on a gas field jointly operated since 2000 by the national company Petrosen and a subsidiary of the American group Fortesa. A small amount of gas is produced on the site, "30,000 to 35,000 cubic meters per day" according to Petrosen.
Experts speak of a "gas surge" and a spark from a generator would have ignited the well. Since then, the fire brigade has been on the job, but lacks the technical means to deal with this unprecedented incident. Specialists from the American oil services company Halliburton are expected to help them. Putting out the fire could take "up to a fortnight", explains Petrosen's communications manager. The problem is that we don't know how much gas is still inside the well.
The authorities assure it: the fire does not present a risk to local residents. But while Senegal is preparing for the large-scale exploitation of offshore gas, Petrosen acknowledges this: this incident proves the need to consolidate national expertise to make installations safe.