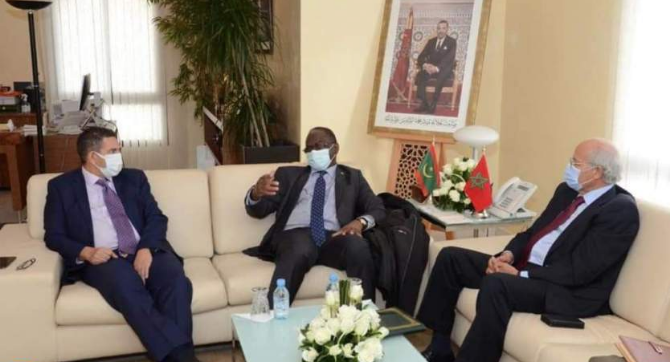 Ways of enhancing further Moroccan-Mauritanian cooperation in higher education and scientific research were at the center of a meeting held Monday in Rabat between Moroccan education minister Said Amzazi and his Mauritanian peer Sidi Ould Salem.
Talks covered cooperation prospects between the two countries' universities and research institutes through the exchange of experiences, teachers and students.
More than 1,200 Mauritanian students are currently pursuing their scientific and academic studies in various Moroccan universities within the frame of the cultural partnership accord signed between Rabat & Nouakchott in 1972 and the cooperation agreements sealed between the Moroccan and Mauritanian governments and universities.
Moroccan-Mauritanian cooperation, which is gaining momentum in all sectors, is based on a model "win-win" partnership serving the common interests of the two neighboring countries.