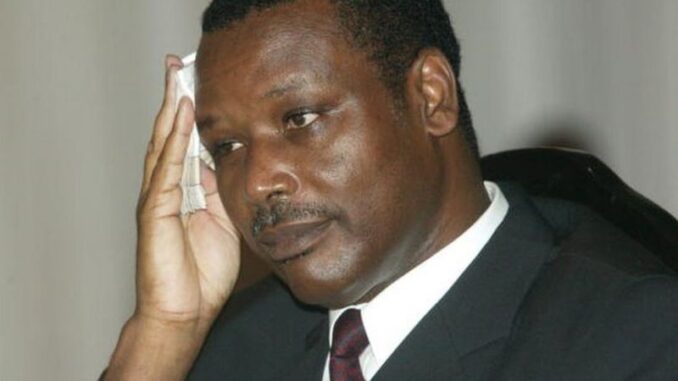 Deceased on 17 December, the diplomat spent the last eight years of his life in Mali as High Representative of the African Union in Mali and the Sahel.
In the centre of the aisle of Bamako Cathedral, a few meters from the altar, Pierre Buyoya's coffin is draped in white. A photo of the deceased, all smiles, is placed in front of the remains. In the front row, his wife is surrounded by his children. Many African and Western diplomats are present in the room. The Malian authorities, through the Minister of Malians Abroad Alhamdou Ag Ilyene, also wanted to pay tribute to him.
"Since the beginning of the crisis, we have seen him put all his pedagogical knowledge and his experience at the service of Mali to safeguard its territorial integrity, to reconcile his sons, to secure its security and then Mali's return to the international scene.''
In Mali, Pierre Buyoya felt at home. Grateful to his host country, his relatives nevertheless recalled Pierre Buyoya's attachment to Burundi during the funeral oration. His son Olivier testifies.
"Like every African, our wish is one day to be buried in the land of his ancestors. And I understand that this was also his wish. It was not possible, but we are not losing hope that one day it will be. »
Sentenced on October 19 to life imprisonment for the murder of former President Melchior Ndadaye by the Supreme Court of Justice of Burundi, Pierre Buyoya, who has always contested his involvement, was at risk of being imprisoned in his country. He is now buried in the Christian cemetery of Bamako Coura.