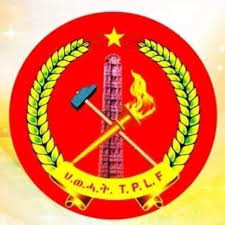 Ethiopia has now been in conflict with the breakaway northern province of Tigray for two months. Several sources report widespread fighting in rural areas. Two months of fighting, but also two months of internet blackout, which makes it very difficult to verify the facts. A moment raised by the United States, the presence of Eritrean troops in Tigray is gradually being confirmed, particularly by the provisional government in the region set up by Addis Ababa.
It was the mayor of the provincial capital Mekele who was the first to break the taboo. Ataklti Haileselassie says yes, Eritrean soldiers fought well in Tigray at the invitation of Addis Ababa. According to him, this intervention was necessary because the Tigrayan party of the TPLF had neutralised the Northern Command and thus a large part of the Ethiopian army.
This revelation comes as a surprise as Prime Minister Abiy Ahmed and his administration tirelessly deny the presence of Eritrean troops. In Asmara, the government of Isaias Afwerki, although an intimate enemy of the TPLF, also denied any intervention.
But the first suspicions came to light when Abiy Ahmed thanked Eritrea for its logistical support at the end of November. At the same time, refugees who had passed through Sudan testified to the presence of Eritrean soldiers. This was later confirmed by the United States and other diplomats.
Without access to the area and without telecommunications, it is still impossible to confirm whether the Eritrean army is still there, and if so, how many troops. It is also difficult to know the fate of the tens of thousands of Eritrean political refugees in Tigray, some of whom have reportedly been forcibly transferred to Asmara.