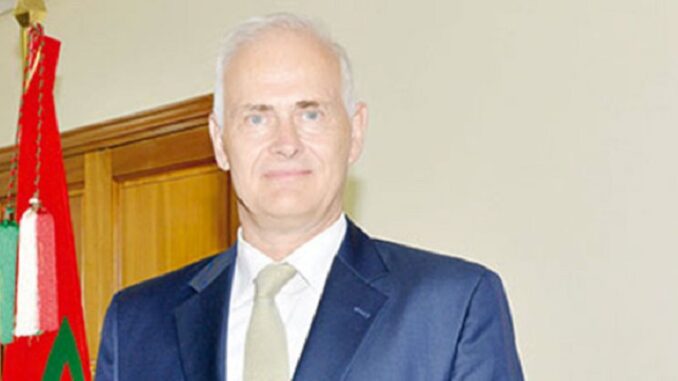 The autonomy proposal presented by Morocco remains the "most realistic solution" to the dispute over the Moroccan Sahara, according to Götz Schmidt-Bremme, Ambassador of the Federal Republic of Germany in Rabat.
It is "difficult to find a more realistic and reliable solution" to the regional dispute over the Sahara than the autonomy proposal presented by Morocco. The international community concurs in describing this proposal as a realistic and practical solution, he said in a video interview with media outlet "Hespress.com" posted online on Tuesday.
In his opinion, "polisario's" refusal to negotiate the Moroccan proposal could pose a danger to the region with the spread of violent extremism. The separatist front now finds itself in a "difficult situation" after having suffered two successive blows, namely the events of the crossing of El Guerguerat and the US decision to recognize the Moroccanness of the Sahara, the diplomat explained.
On the US decision, the ambassador said he discussed this issue with his american counterpart in Rabat, Ambassador David Fischer, stressing that the dispute over the Sahara has been going on for more than forty years and that it was time for it to be resolved.
He also welcomed the resumption of diplomatic relations between Morocco and Israel. According to the diplomat, HM King Mohammed VI's position as chairman of the Al-Quds Committee and the presence of over one million Jews of Moroccan origin in Israel are all channels that the Kingdom could use to have an impact on the Israeli-Palestinian conflict.
Morocco and Germany share the same vision of the two-state solution as a basis for resolving the Israeli-Palestinian conflict, he said.
On German investments in Morocco's southern provinces, Schmidt-Bremme said that his country's government does not impose any restrictions or guidelines on German companies regarding the regions in which they should invest. German companies are already present in the region, he added.
The partnership between Morocco and the EU also includes the southern regions of the Kingdom, the diplomat stated.
On bilateral relations, Schmidt-Bremme described the Kingdom as the most stable and reliable partner in the Maghreb, noting that relations between Berlin and Rabat are "excellent and free of bilateral problems."
In this regard, he pointed out that trade between the two countries has increased tenfold over the past 15 years.
German companies operating in the Tangiers-Tetouan-Al Hoceima region, for example, have managed to develop their productivity and contribute to the industrial fabric of the region during the year 2020, despite the COVID-19 pandemic, the diplomat concluded.