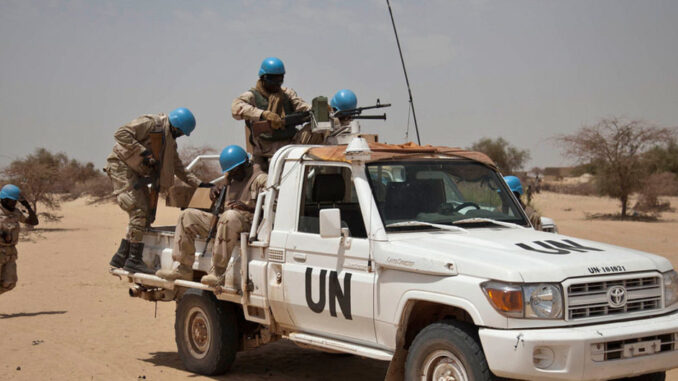 Three Ivorian peacekeepers of the UN Mission in Mali (MINUSMA) were killed Wednesday 13 January in a jihadist attack against their convoy, said an official of the UN Mission in Mali (MINUSMA) on condition of anonymity.
The death of three Ivorian peacekeepers in a jihadist attack has been confirmed by an official of the Malian security services. An initial assessment given by UN spokesman Stéphane Dujarric had previously reported one dead and seven injured.
The attack occurred north of Bambara Maoudé, on the axis between Douentza (centre) and Timbuktu (north-west), in a region that is one of the hotbeds of the multifaceted violence that is bloodshed in the Sahel. "During a security operation, a Minusma company hit (…) improvised explosive devices (IEDs) before being fired upon by unidentified armed men," the Minusma said in a statement.
The response of the peacekeepers drove the attackers to flee. "However, preliminary reports indicate that as a result of this attack, three peacekeepers died and six others were injured," she said.
The UN peacekeeping force, established in 2013, has lost more than 230 of its members, including more than 130 in hostile acts, according to UN figures. It is the deadliest mission for peacekeepers in the world. With 15,000 men and women, including about 12,000 military personnel according to the UN, it is regularly the target of attacks against its convoys or positions.