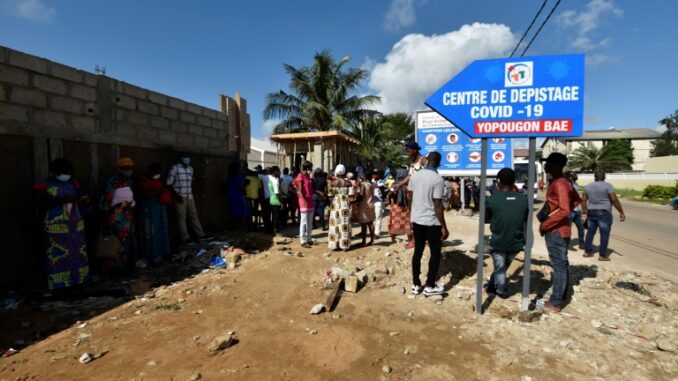 Member countries of the Economic Community of West African States have just committed to harmonize the price of PCR tests for Covid-19 at $50. The main objective is to "facilitate travel" in the region.
The announcement was made on Saturday 23 January by the President of the ECOWAS Commission at a virtual press briefing. According to the Ivorian Jean-Claude Brou, faced with PCR test prices that differ from one country to another, harmonization was needed to give travelers "better visibility".
Some countries, such as Ghana and Nigeria, charge up to $150 for the test, which can encourage travelers who have to perform tests on departure and arrival to limit travel.
The equivalent of US$50 will now have to be paid in the 15 ECOWAS member countries.
The President of the Commission also indicated that a "Covid vaccine fund" will be set up to finance vaccination campaigns in the sub-region, without however giving a timetable. It should be supplied by member countries and their traditional partners. The objective is to "purchase vaccines in bulk", which would make it possible to negotiate competitive prices and increase the chances of vaccine availability.
The first will not arrive in an ECOWAS member country until next month at the earliest, with only 100,000 doses expected in Nigeria.