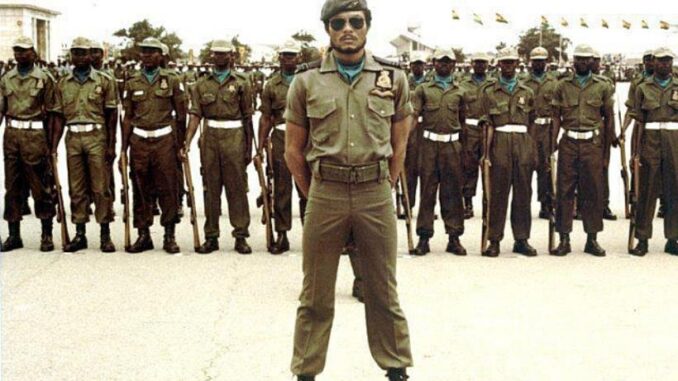 Two months after the death of former president Jerry Rawlings on November 12, 2020 in Accra, his funeral rites finally began this Sunday, January 24 in the Ghanaian capital.
An inaugural mass opened the state funeral of Jerry Rawlings this Sunday afternoon. The family of the deceased was present in the front row, along with President Nana Akufo-Addo and Opposition Party Leader John Mahama, to attend the sermon delivered by the Archbishop of Cape Coast.
A wake was then held at the end of the day in the Air Force Officers' Mess. Jerry Rawlings was an air force pilot before he took power in 1981.
Official tributes will be held Monday and Tuesday in the capital. Members of the government will take turns in the fiery chapel for a last tribute to the former head of state. Some slots will also be open to the public.
Traditional Anlo chiefs, where Rawlings was from, had this week requested the repatriation of the remains to their region in the east of the country. They hoped to bury the former president there according to their own funeral rites. Their request will not be granted. The funeral ceremony will take place this Wednesday in Independence Square, and Jerry Rawlings will be buried in Accra Military Cemetery, like previous Ghanaian heads of state.