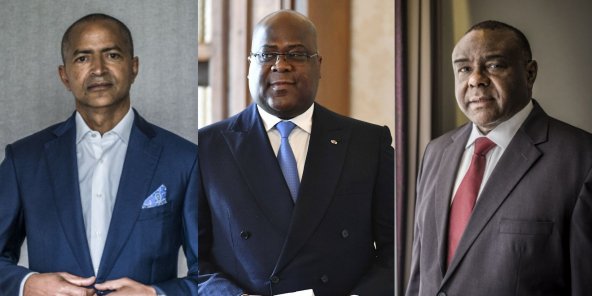 A little more than a year after the introduction of free primary education, the flagship measure of President Felix Tshisekedi, a scandal of alleged misappropriation of public funds splashes the supervisory ministry. One and a half million dollars are allegedly embezzled every month.
The national director of the Teachers' Control and Payroll Service (Secope) and the Inspector General of Primary, Secondary and Technical Education were arrested last week in the DRC, following a report by the General Inspectorate of Finance (IGF) that had taken the case to court.
The teachers' unions were the first to denounce these misappropriations of public funds. Syeco and Synecat went so far as to seize President Tshisekedi. For them, it was clear that with the measure of free primary education, fictitious schools and teachers had multiplied, which prevented the improvement of the living conditions of real teachers.
The Ministry had defended itself by assuring itself that it had carried out an audit of the roster of the new units with the help of foreign experts, particularly those from the World Bank, as these teachers were working in public schools or schools under contract with the State without being officially recruited and paid. This number had already been more than halved from 399,000 to 149,000 .
The stakes were all the more important since the World Bank had, among other things, made its assistance to the Education sector conditional on the payment of the salaries of these new units.
But for the teachers' unions, it was necessary to go further. The General Inspectorate of Finance, which depends on the presidency, was put on the case. From the outset, the inspectors were dumbfounded by the number of schools created and financed after the announcement made by President Felix Tshisekedi. The investigation lasted several months.
The World Bank, which was supposed to disburse $100 million by the end of the year, suspended the payment. Pending clarification of the misappropriations denounced by the IGF.
Jules Alingete, head of the General Inspectorate of Finance, who initiated the survey on the Ministry of Primary, Secondary and Technical Education, explains the difficulty and importance of conducting this type of survey.