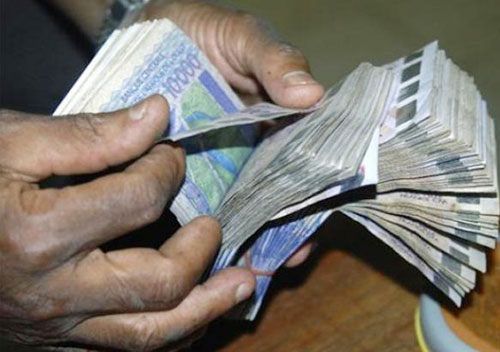 The first big catch in the field in more than ten years in Mali: 5 billion CFA francs of counterfeit bills in various currencies were seized last week from a marabout, presumed to be the mastermind of a vast network of counterfeit banknote traffickers. The interested party will be presented this Monday before the prosecutor.
The marabout and alleged mastermind of the gang of counterfeiters did not have time to flee when the team of the commander of the gendarmerie's search brigade from Camp 1 in Bamako went to his home. The indications were accurate, and at his home two suitcases were seized with packages of counterfeit CFA francs, dollars, and euros inside.
When questioned, the alleged marabout, a gang leader, reportedly admitted to being the owner of the luggage and its contents. In total, just over 5 billion CFA francs of counterfeit bills. In the field, this is the largest catch of the last ten years.
If only one person has been arrested so far, several others are being sought. The team is made up of counterfeiters and individuals who were supposed to help smuggle counterfeit bills in several countries. Their number and nationalities have not been specified. Kassim, the marabout, would be at the center of it all. A major Ivorian trader was, it seems, on the verge of falling into his trap.