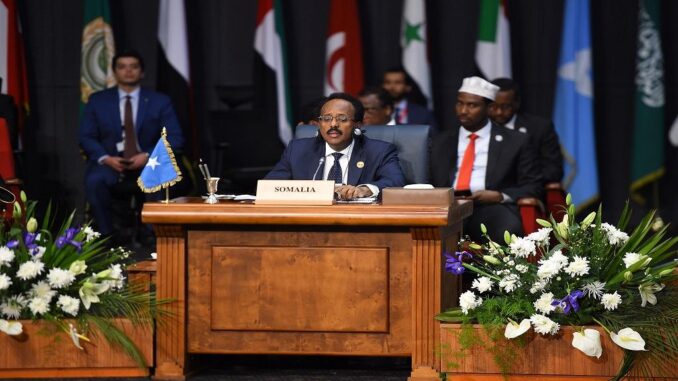 Somalia is very angry with its neighbors. A team of Djiboutian observers, mandated by the sub-regional organization IGAD in December, has just released a report on the border tension between Somalia and Kenya.
Somalia totally rejected the report that it deemed too favorable to Nairobi and threatened to slam the regional organization's door.
Somalia broke diplomatic ties with Kenya last month. The experts' report is not expected to help because its authors agreed with Nairobi on almost all points raised.
According to the report, there is no evidence that Kenyan soldiers are abandoning their bases to Shebab terrorists; Kenya has not recognized the power of the Somali region of Jubbaland, in conflict with Mogadishu; Nairobi simply needs to collaborate with the region to better fight the Islamists; and Kenya does not support a militia against the central Somali state.
In short, the experts deem the Somali diplomatic rupture to be disproportionate…
Somalis immediately rejected the report as "biased, partisan, and unfair". They accuse the Djiboutian observers of having taken into account only one point of view. "These conclusions damage our relations with Djibouti. The experts must withdraw the report and apologize," demanded the Somali Minister of Information Osman Dubbe, who even warned that his country could leave IGAD.
Djibouti replied that it is however the Somalis who had asked for an investigation, that it is the IGAD which chose them to conduct it, and that the mission was conducted with "professionalism and impartiality.
Kenya repeated that it had no interest in destabilizing Somalia, as the links between the two neighbors are important.
Nevertheless, IGAD will have to find another solution to end the conflict.
IGAD, the Intergovernmental Authority on Development, musters seven east African countries, namely Djibouti, Ethiopia, Kenya, Somalia, Sudan, South Sudan and Uganda.