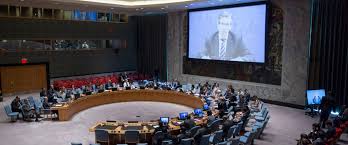 The UN Security Council has hailed Morocco's sustained efforts and positive input made for a peaceful resolution of the Libyan conflict which threatens the stability of the countries of the region.
In his report submitted to the Council, which convened on Thursday to discuss latest developments in Libya, UN Secretary General Antonio Guterres thanked Morocco for his positive contributions and for hosting several meetings between representatives of HoR and High Council of State, saying these meetings helped to bridge the gap between the Libyan rivals.
During the Security Council's videoconference meeting, delegates of several countries praised the key role played by Morocco which succeeded in bringing together all Libyan belligerents around a negotiating table in a bid to end violence, divisions and preserve the country's territorial integrity.
Stephanie Williams, acting Special Representative & Head of the UN Support Mission in Libya (UNSMIL) said the "Libyans are keen to turn the page, to reclaim Libyan sovereignty and ownership of their destiny as a people after many years of relentless armed conflict, societal fragmentation and crippling institutional division".
She called for the Council to support the Libyans to open a new path for their country towards democracy, respect for human rights, accountability and justice under the rule of law.
The intra-Libyan dialogues, facilitated by UNSMIL through the complementary political, military and economic tracks, have produced tangible progress: a ceasefire is in place and a road map for restoring democratic legitimacy by setting a clear date for national elections and for the establishment of a unified and temporary executive authority, she added.
The Security Council members called on all regional and international actors to respect the arms embargo and the ceasefire agreement, urging all foreign fighters and mercenaries to leave Libya.