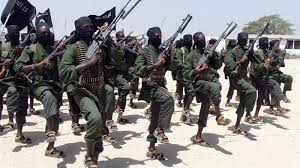 An attack took place on Sunday, January 31 in Mogadishu. It targeted a hotel in the center of the capital, not far from the international airport. It was claimed by the Islamist Shebabs. Explosions and gunfire were heard for several hours. A still provisional toll of at least 9 dead and 10 wounded was reported.
A car bomb explodes in front of the Afrik Hotel around 5 p.m. The hotel is located near Kilometer 4, and was frequented by officials and security forces, among others. Armed men then entered the building. Shebabs quickly claimed responsibility for the attack in a communiqué.
The hotel was surrounded by Somali armed forces, and the entire area was cordoned off. Eyewitnesses reported sounds of explosions and exchanges of fire between the assailants and the security forces. The attack, which continued even after nightfall, lasted several hours.
The Somali Prime Minister published a message on social networks on Sunday to offer his condolences to the families of the victims, including General Mohamed Nur Galaal, he wrote, "who has served his country for more than 50 years". Mohamed Hussein Roble also calls on his compatriots to unite against terrorism.
This attack took place at a time when Somalia is due to hold legislative and presidential elections in the near future. The mandate of the Head of State, Mohamed Farmajo, expires on February 8. But the electoral process is complicated by disagreements between the federal government and the country's federal states.