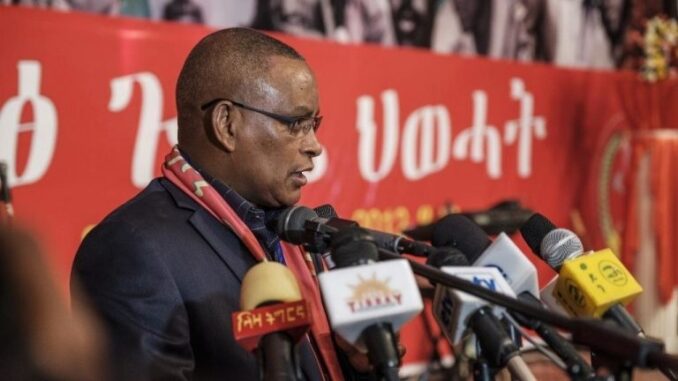 While rumors were circulating that he was dead, the leader of what is now the armed rebellion in Tigray, Debretsion Ghebremichael, broadcast a long message on Saturday, January 30, on his satellite television channel, which resumed its broadcasts. It had been weeks since his voice had been heard.
It is a voice that is well known to Tigrayans, and it is the voice of the man who was the chief executive of the province of Tigray until November 4 and former deputy prime minister of Ethiopia but is now a fugitive. Debretsion Ghebremichael says he is "on the ground", although it is not possible to know when or from where his phone call was made.
Debretsion Ghebremichael is, of course, attacking what he calls "the fascist Abiy Ahmed", the Ethiopian Prime Minister. He accuses him of seeking to "exterminate the people of Tigray by bullets and hunger".
He says that Tigray State has been attacked by the Ethiopian federal army, the Eritrean army, Amhara militias and Somali soldiers. He called on Tigrayans to continue to fight and "the international community" to "take appropriate measures to stop the ongoing atrocities and acts of genocide". He also called for investigations to be launched to try the culprits, which, according to him, are Abiy Ahmed and Eritrean President Issayas Afeworki.
This statement is not being released this weekend by accident. It happens, indeed, that Ethiopia is under strong pressure. The United States, the United Kingdom and France now, three permanent members of the UN Security Council, disapprove of the current situation, as does the European Union.
Moreover, the United Nations High Commissioner for Refugees has been in Tigray since Saturday, among Eritrean refugees for whom he has repeatedly expressed his great concern, while Ethiopia continues to say that everything is normal in the region.