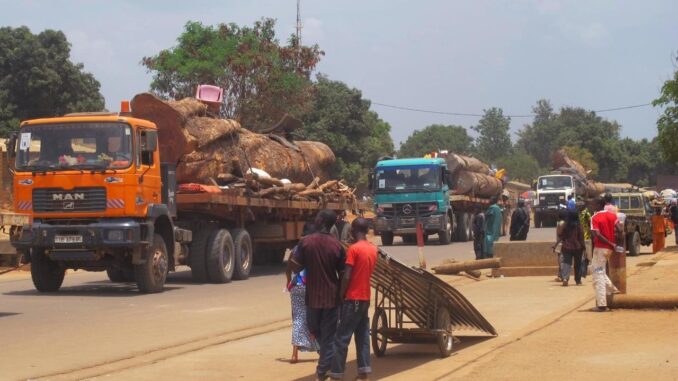 So far, only two humanitarian convoys have been able to make the journey from the Cameroonian border to Bangui, the Central African capital. This is the first convoy of goods since the blockade imposed by the CPC [Coalition of Patriots for Change] in December. It arrived in Bangui on Tuesday, February 16, without major incident. Yesterday at the Central African Road Charter Office, truckers said they were ready to leave.
It is under the applause that the convoy arrived in Bangui this Tuesday, February 16. Yesterday, Abakar, one of the drivers of this first rotation, was already ready to leave for Cameroon. When we arrived, we called our friends who stayed there to reassure them," he said. They left immediately and are now in Bouar. The level of escort I saw reassures me. There's nothing to fear, I'm going to charge and get back on the road».
Abakar spent two months in Garoua Boulaï. He was finally escorted by the Central African armed forces and Russian forces on the road. "I appreciate the quality of the escort I saw. There is even a helicopter in air support and even motorcycle escorts. It's reassuring," he explains.
A journey of nearly 600 kilometers completed in record time this time. Only two days to reach Bangui, explains this other driver, who says: "Before, it used to take three or four days to reach Bangui. Thanks to the escort, it takes two days. We are with the Russian allies who escorted us from Garoua Boulaï".
A new convoy has already left Cameroon. About a thousand trucks are waiting at the border. Yesterday, a spokesman for the CPC [Coalition of Patriots for Change] threatened to close the corridor. A security incident occurred near Baboua, in a locality between the Cameroonian border and the town of Bouar on the supply corridor.