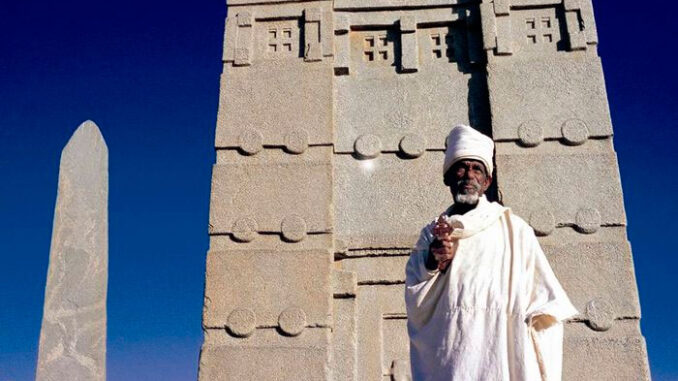 Massacre, summary executions, war crimes… Amnesty International unveils a report on what it believes to be a mass killing in Tigray Province, Ethiopia, which has been plagued by fighting for nearly four months. With the war taking place out of sight, it remains extremely difficult to conduct the investigation.
A deluge of violence is said to have fallen on Aksoum, the third largest city in Tigray, last November. A mass killing, a collective punishment, according to the consultant Jean-Baptiste Gallopin, who collaborated with Amnesty International.
It was, he said, "a massacre that took place for about 24 hours on 28 and 29 November by Eritrean troops in response to an attack by a small group of fighters on an Eritrean base in the town of Aksoum».
Ten days ago, a teacher reported the massacres and the terror that followed for several weeks. It is difficult for the moment to establish a balance sheet, but the NGO estimates the death toll at several hundred. It should be remembered that carrying out the investigation is particularly difficult because the province of Tigray is still largely cut off from the world, without real access or telecommunications. Amnesty speaks of multiple war crimes committed in Aksoum. In particular, Eritrean troops, allies of Addis Ababa in this conflict, are implicated.
"The massacre was the culmination of a series of violations that was preceded by indiscriminate bombings followed by extra-judicial executions. During this period, Eritrean forces also plundered the city of Aksoum on a large scale and in a truly systematic manner".
The NGO calls for a UN-led investigation. The Ethiopian government already refused in December. It believed it did not need a "baby-sitter" to conduct independent investigations.