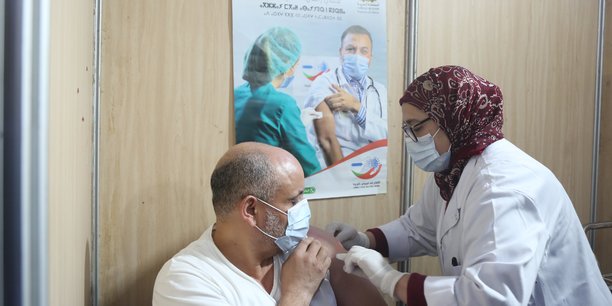 Morocco is among the top 10 countries that have successfully faced up the challenge of vaccination against the COVID19, the Office of the World Health Organization (WHO) in Morocco said on Wednesday.
"Congratulations for the success of this campaign", the Office of the World Health Organization in Morocco wrote on its Twitter account.
The number of people who have been vaccinated so far in Morocco (dose 1) has reached 3,745,173, while 360,689 have received the second dose of the vaccine, according to data released on Wednesday by the health ministry in its daily report on the Covid-19 situation.
The national vaccination campaign against the Covid-19 virus was launched on January 28 by King Mohammed VI who got then his first dose of the vaccine.
In accordance with the King's instructions, the vaccination campaign is free of charge for all citizens, the objective being to immunize all components of the Moroccan people (approximately 80% of the population), to reduce and then eliminate cases of contamination and death due to the epidemic and to contain the spread of the virus, with the prospect of a gradual return to normal life.
The North African country has ordered 66 million doses from AstraZeneca and China's Sinopharm, enough to inoculate 33 people.
Overall, more than 94% of doses administered in Africa are in Morocco, sending a message of hope for a continent that struggles to have its fair share of vaccines amid national approaches that complicate access to this rare and vital commodity.