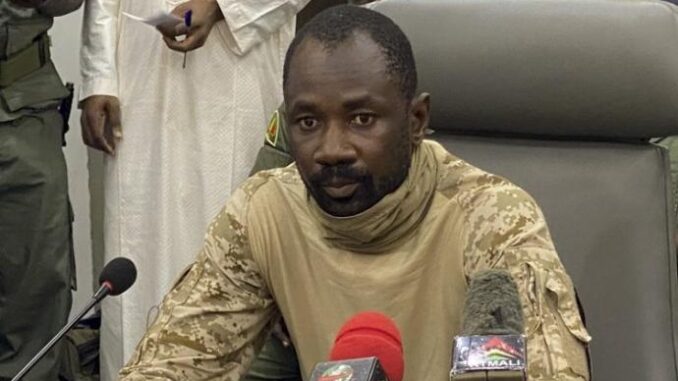 On Sunday, Colonel Assimi Goïta, Vice President of the Transition, was on a field visit in northern Mali. He had a walkabout in the locality of Goundame. At the same time, in Bamako passionate discussions were taking place about his possible candidacy for the next presidential election. It is an association that claims to be his candidate who threw the paving stone in the pond by announcing that he will be a candidate in 2022.
In front of a few thousand supporters gathered this weekend in Bamako, Issa Kaou Djim, now president of the Citizen's Appeal for the success of the transition in Mali and very close to the military, threw a paving stone in the pond: "Assimi Goïta will be our candidate, the candidate of the people! He will win the elections»!
Colonel Assimi Goïta, vice-president of the transition, has not yet officially reacted. But according to the transition charter in force, he is not allowed to run for the presidential elections next year. Zakaria Diarra, from the youth of the M5, a political movement that is currently very critical of the military, reacted: "If ever Assimi is a candidate, we will again go out into the streets to make it clear that he is not eligible to run».
As if to invite himself indirectly to the debate, Imam Mahmoud Dicko, participating this Sunday in a popular meeting, criticized the leaders of the transition: "You think I will hesitate to say it today? You can't have a president who is distant from the people»? Here, the debate over the possible candidacy of Colonel Assimi Goïta has only just begun.