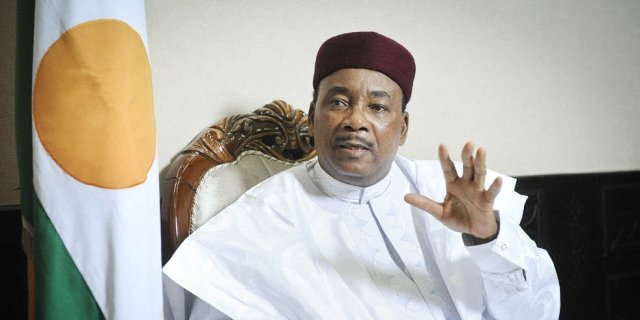 This is exclusive information. The Mo Ibrahim Prize, which is supposed to be awarded annually for outstanding leadership in Africa, had not been awarded for four years.
According to the committee awarding the prize, the Head of State of Niger, Mahamadou Issoufou, has distinguished himself by his efforts to improve the economic development of his country, while working for regional stability.
But it is above all his decision not to run for a third term that also distinguished him, said Aicha Bah Diallo, one of the members and former Minister of Education in Guinea.
"We chose him because he meets the criteria. He was democratically elected in 2011. He was democratically re-elected in 2016, and in 2020 he retired, in accordance with Niger's constitution. He has given us the opportunity to finally experience, in Niger, after 60 years, a democratic transition».
He left power after two terms, but many criticize him for doing so after a process against his main rival Hama Hamadou, who was eliminated from the electoral competition. Does this not tarnish his image? It is not the fault of President Issoufou," said Aicha Bah Diallo. He has already served his two terms. He behaved very well, he respected the constitutional rule. Look at the criteria on which we based our analysis».
The Mo Ibrahim Prize was awarded in 2017 to President Ellen Johnson Sirleaf of Liberia (2017), President Hifikepunye Pohamba of Namibia (2014), President Pedro Pires of Cabo Verde (2011), President Festus Mogae of Botswana (2008) and President Joaquim Chissano of Mozambique (2007). President Nelson Mandela was named the first honorary recipient in 2007.
The Ibrahim Prize is a US$5 million award paid over ten years. It ensures that the African continent continues to benefit from the experience and wisdom of exceptional leaders once they have left national office, by enabling them to continue their invaluable work in other civic roles on the continent.