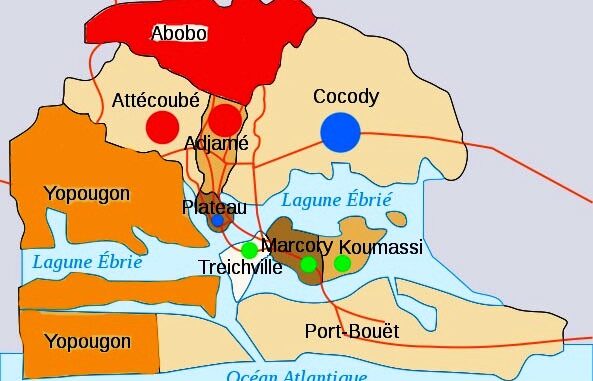 Ivorians now know the face of their new National Assembly, which emerged from the legislative elections of Saturday, March 6, in which almost all political forces participated in a calm atmosphere. After two days to glean the results, this time, the country is set.
The RHDP, the party in power, thus wins, strong from its strongholds in the north and resisting its opponents in the rest of the country. Alassane Ouattara's supporters retain an absolute majority. But the party is not doing as well as its leaders had hoped. The RHDP has peaked at 137 elected members, or 54% of the seats.
The ruling party had mobilized its barons and ministers. About thirty of them, including 25 members of the government are elected: Patrick Achi, Hamed Bakayoko, Adama Bictogo, Ally Coulibaly in particular. 7 were defeated like Raymonde Goudou Koffi, or Siandou Fofana. The RHDP guarded Bouaké and won in 7 of Abidjan's 13 communes. But the most symbolic of these elections, Yopougon, narrowly lost to the PDCI-EDS list, which sent Georges-Armand Ouegnin, Michel Gbagbo and Dia Houphouët to the Assembly.
The opposition, for its part, kept Cocody and won a total of five communes in Abidjan, including the three most disputed communes: Yopougon, Port-Bouët and Marcory, for which negotiations lasted all night. The first, perhaps the most emblematic, is a re-conquest for the opponents EDS and PDCI, but not a triumph: 450 votes ahead and only 18% of participants. It's a little wider in the other two where the PDCI retains its strongholds.
On the other hand, the PDCI loses the Yamoussoukro commune constituency, one of its historical strongholds, to the RHDP. But it retains the other two constituencies in the Yamoussoukro district.
In total, the alliance of the two pro-Bédié and pro-Gbagbo political families has 81 deputies, 32% of the total. Are elected Maurice Kakou Guikahue, Jean Louis Billon or Jacques Ehouo for the PDCI . Among the pro-Gbagbo back after 10 years of absence, are Georges Armand Ouegnin, Michel Gbagbo or Hubert Oulaye.
The UDPCI, the legal FPI and their allies total 10 elected, or 4% of the seats. Pascal Affi N'Guessan in the east and Albert Toikeusse Mabri in the west were re-elected. The independents share the other 26 seats. And among all these deputies, the number of women in the National Assembly remains low: 32, or 12.6%.
It should be noted that the participation figure is 37.88%, barely better than in 2016. The intermediate elections therefore do not mobilize Ivorians.
Now the appeal phase begins: disappointed candidates normally have five days to file an appeal.