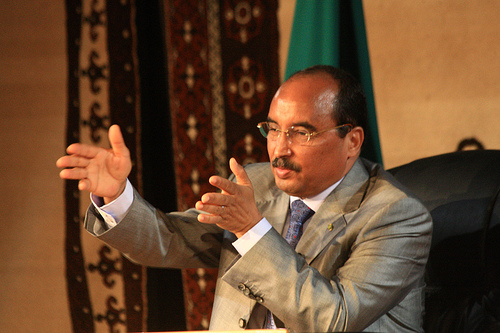 The public prosecutor in Nouakchott began Tuesday afternoon hearings of public figures suspected of corruption and misappropriation of public property in a parliamentary commission of inquiry report produced last year. The document pinpoints the management of former President Aziz during his decade in power from 2008 to 2019. The document cites 14 members of his various governments, including former prime ministers. They were among the first personalities heard by the prosecutor.
The prosecutor in West Nouakchott worked on the minutes of the police investigators fighting and suppressing economic crimes.
The police conducted investigations based on the findings of the report of the parliamentary commission of inquiry, which interviewed more than 300 people between January and July 2020. Their report pointed out a series of management slippages in 7 sectors including transportation, land, energy, and road and airport infrastructure.
In the cases of mismanagement revealed by the report, the interviewees, including former ministers and prime ministers but also directors of major public companies, pointed to the responsibility of the former Chief Executive, Mohamed Ould Abdel Aziz.
The latter, who speaks of a campaign of harassment and demonization, has refuted these accusations several times in press conferences. But the former president, who is waving his immunity as a former head of state, never wanted to answer the questions of the investigators, the parliament or the economic police.