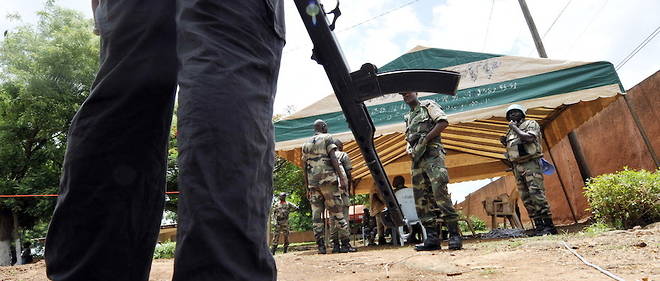 The provisional death toll from two attacks last night in northern Côte d'Ivoire is at least six. Five people were killed in fighting between defense and security forces and assailants described as "terrorists" by the military in Kafolo. A gendarme was killed in a separate clash several kilometers east of that village.
The attack occurred between midnight and 1:00 a.m. on Sunday night. Sixty heavily armed assailants from Burkina Faso attacked army positions in Kafolo. The fighting lasted one hour.
According to a provisional official report, two soldiers were killed and four others were wounded. Three attackers were killed. Weapons and equipment were seized. Reinforcements from the Defense and Security Forces arrived at dawn and a search operation was launched in the area.
According to the Ivorian military, another attack was reported in Kolobougou, in the northwestern part of the Tehini department, also near the border with Burkina Faso. A gendarmerie post was targeted by an unidentified group. One gendarme was killed.
While authorities confirmed the jihadist nature of the Kafolo attack, they did not formally link it to the Kolobougou attack at this time. However, it could be the same assailants who attacked a gendarmerie post in their retreat.
On the night of June 10-11, a jihadist attack in Kafolo killed 14 members of the Defense and Security Forces. The attack was not claimed but was attributed to a group affiliated with the Malian Katiba Macina.