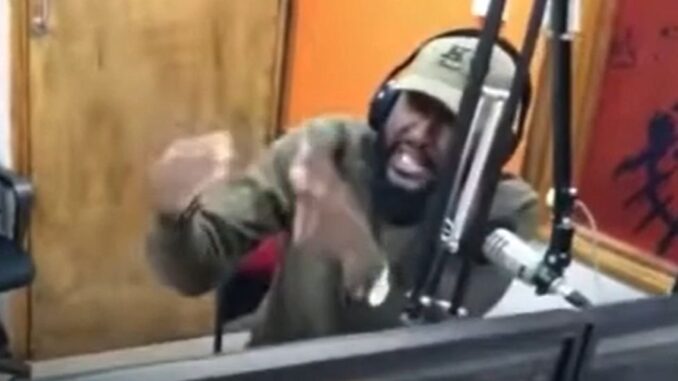 A Kenyan radio station has been in turmoil since last week. Three presenters were suspended and then fired after making remarks, shocking to say the least, about a woman who was a victim of gender violence. The three men implied that a young Kenyan woman could be partly responsible for her assault. The comments caused an outcry in the country.
On Wednesday morning, the "Lift Off" show is on on Homeboyz Radio. Three hosts, Shafie Weru, Neville Musya and DJ Joe Mfalme, discuss the case of a young woman who was seriously injured after being thrown off the 12th floor by a man whose advances she had just refused.
The hosts wondered if Kenyan women were "too easy, too accessible, too enticing", causing an outcry on social networks.
Homeboyz Radio suspended the three men and forced them to undergo sensitization on gender issues, ethics and debates about sexual assault.
The hosts apologized. "I recognize that my insensitive and hurtful statements could be interpreted as encouraging a culture of violence against women," admitted Shaffie Weru, and "I sincerely apologize for all the hurt I caused," said DJ Joe Mfalme on Friday.
But the matter did not end there. On Saturday, Africa Brewerie Limited, one of the radio's sponsors, suspended its advertising on programs related to the trio. In the aftermath, the three hosts were fired.
On Monday, the Communication Authority also imposed a $10,000 fine on the station, which will have to issue an apology in the media and on its airwaves.
The program Lift Off was suspended for six months.