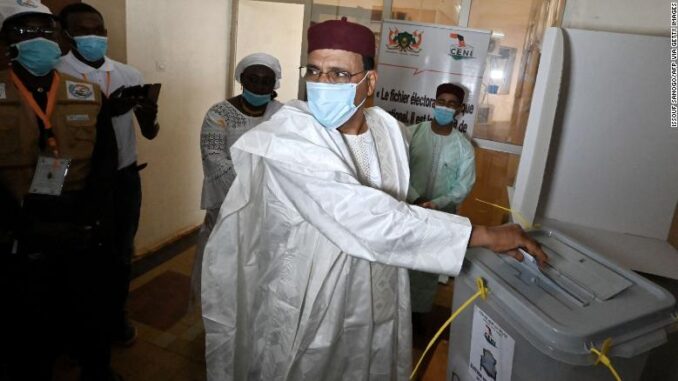 Authorities say a "coup attempt" was foiled Tuesday night in Niamey. Many residents of the capital were awakened at 3 a.m. by heavy gunfire that lasted less than half an hour. Shots were fired in the city center, in the administrative district, near the Ministry of Foreign Affairs and the Presidency. The leader of the attackers, Captain Gourouza, is reportedly on the run. He is now the most wanted man in Niger.
Forty-eight hours before the inauguration of the new president of the Republic, investigations to identify the perpetrators and accomplices of the "coup attempt" are continuing. According to corroborating sources, at least 15 soldiers have been arrested for the purposes of the investigation.
The soldiers arrested during the assault and others arrested elsewhere are said to have admitted that they were under the orders of Captain Gourouza, the air force officer who, according to other sources, managed to cross the city of Niamey from east to west, from the airport to the presidential palace, with heavy weapons without being spotted.
We've seen them coming for a few weeks," confirmed a senior security source. Today, we caught them red-handed, they shot at our soldiers," he said. Captain Gourouza, whose photos are on social networks, is the most wanted man in Niger. All the intelligence services are on his tail.
At the presidential palace, this attempt has not hindered the normal functioning of institutions. On Wednesday, Mahamadou Issoufou presided over the swearing-in ceremony of two new members of the Constitutional Court and bid farewell to the presidential staff.