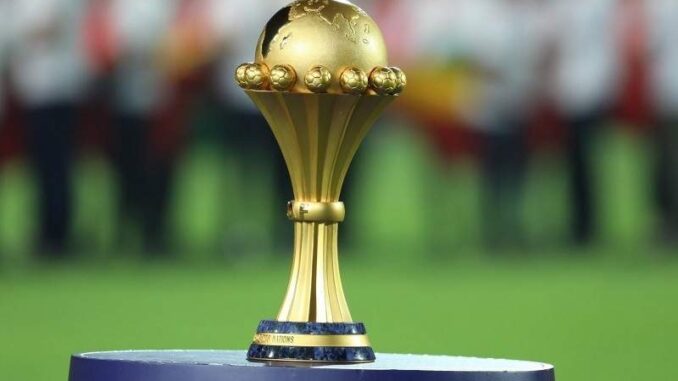 Twenty-three of the 24 teams that will play in the next African Cup of Nations (CAN 2021) in January/February 2022 in Cameroon are known. However, there is still one place to be allocated to the CAN 2021, the Sierra Leone-Benin game in group L of the qualifiers has been postponed to June 2021 following a controversy over positive Covid tests.
The African Cup of Nations is almost full. Twenty-three of the twenty-four teams that will compete in the finals in January/February 2022 are now known.
Before the last two days of qualifying, played between March 24 and 30, only five teams had their ticket in their pocket: Cameroon (host country and automatically qualified), Algeria (defending champion), Senegal (finalist of the CAN 2019), Mali and Tunisia. These five finish with a nice balance sheet since the Algerians total 14 points (out of 18 possible), the Senegalese also, the Malians 13 and the Tunisians 16 (record of these qualifiers).
In recent days, these tenors have been joined (in alphabetical order) by Burkina Faso, Cape Verde, Côte d'Ivoire, Comoros, Egypt, Ethiopia, Gabon, Gambia, Ghana, Guinea, Guinea-Bissau, Equatorial Guinea, Malawi, Mauritania, Morocco, Nigeria, Sudan, Zimbabwe.
Among the countries mentioned, two will make their debut at the CAN: Comoros and Gambia. Qualifications obtained on the field that confirm the progress of Comorian and Gambian soccer.
On the other hand, we note that four former African champions will miss this "CAN 2021" [1]: South Africa (winner in 1996), which was beaten by Ghana and Sudan in Group C; the DRC (1968 and 1974), which finished behind Gambia and Gabon (Group D); Congo-Brazzaville (1972) in Group I, which was dominated by Senegal and Guinea-Bissau; and Zambia (winner of the 2012 CAN), which finished third in Group H behind Algeria and Zimbabwe.
There is still one last place to be allocated and it was not planned. The teams of Sierra Leone and Benin will face each other next June, decided by the Organizing Committee of the African Cup of Nations. A decision about which the Sierra Leonean Federation has decided to appeal.
This choice will not help the Beninese who already have two matches scheduled at this time, with the qualifications for the World Cup 2022. The Sierra Leoneans, on the other hand, were eliminated in the preliminary round for the World Cup 2022 and will therefore be able to focus on this decisive match.
This "final" of Group L, which should determine the other qualified team alongside Nigeria, was to take place on March 30 in Freetown. However, the match never started. The Squirrels learned shortly before kickoff that five of their players had tested positive for Covid. This was followed by an arm wrestling match that led to the postponement. The Beninese will drink the chalice to the dregs, during these qualifiers for the CAN 2021.