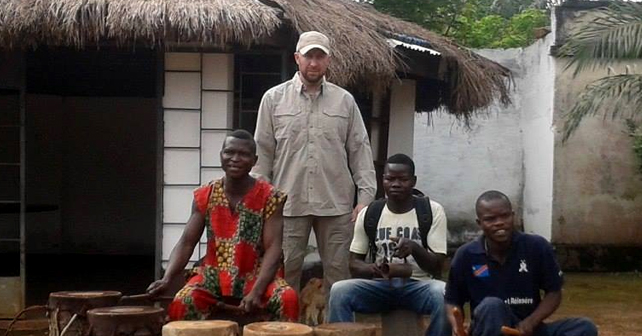 The UN Panel of Experts on Mercenaries is sounding the alarm about serious "human rights violations" "attributable" to Russian paramilitaries in the Central African Republic. The experts denounce the increased use of private security companies by the authorities in Bangui, which has been facing a new rebellion since December. They also deplore the "close contacts" that the Central African Army and, in some cases, the UN peacekeepers deployed in the country have with these companies.
Just this Monday, the Russian ambassador to the Central African Republic, Vladimir Tirorenko, assured the press that the reinforcements sent by Moscow to the country in December to fight the rebellion were "instructors", "mostly former Russian army officers", who "do not take part in the fighting", except "if they are targeted".
But the statement issued Wednesday by the UN Working Group on Mercenaries undermines this version, which is already widely disputed elsewhere. "We have identified three actors who occasionally participate in hostilities and offer their services" to the government of the Central African Republic, said Jelena Aparac, president and rapporteur of the independent group of experts that investigates under the special procedures of the UN Human Rights Council: Sewa Security Services, a Russian private security company, "Lobaye Invest SARLU", a Russian mining exploration company, registered in the Central African Republic since 2017 and which operates in the sub-prefecture of Boda, as well as the Russian private military company Wagner, also deployed in Syria, in the Ukrainian Dombass, in Libya or even in Sudan, and recently under a complaint filed in Moscow for a possible "war crime". "We were able to establish a connection between these three companies and their involvement in a series of violent attacks that have occurred since the presidential elections of December 27, 2020," continues Jelena Aparac.
The list of "serious human rights violations" for which they are "responsible," according to the experts' statement, is long: "mass summary executions, arbitrary detentions, torture during interrogations, enforced disappearances, forced displacement of civilians, indiscriminate targeting of civilian facilities, violations of the right to health, and increasing attacks on humanitarian actors. "
The full report of the UN Working Group on Mercenaries remains confidential. But "we have conducted a thorough investigation, and are acting on very solid documentation and sources," the reporter assures. The details of these investigations have been sent to the actors concerned, who have sixty days to respond. It is only after this period that more precise information will be made public.