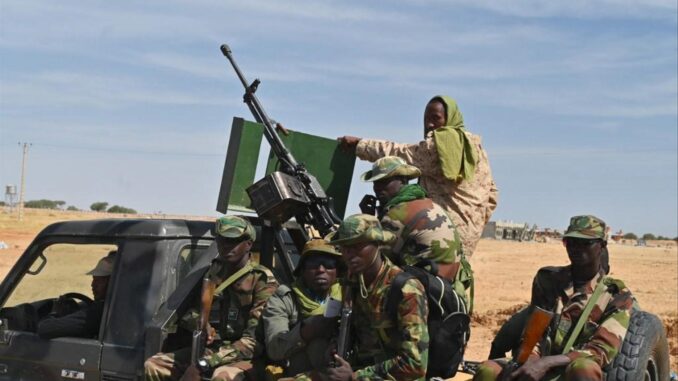 It was learned last night Monday that four soldiers were killed Saturday and several others wounded in a double attack in the southeastern part of the country in a region bordering Nigeria. A fifth soldier is missing.
It was around 9:30 a.m. local time when the military positions of N'Gagam and PK5 in the department of Diffa were targeted. The Nigerien Ministry of Defense mentioned in its communiqué "a double attack by armed terrorist groups from a neighboring country," which it did not name. The men arrived in about 20 pick-up trucks. The statement added that several terrorists were neutralized and that their equipment was destroyed by air strikes.
The attack was immediately described as "terrorist" by the authorities. It occurred the day after the inauguration of the new president, Mohamed Bazoum.
This region of Diffa, bordering Lake Chad, has been the subject of numerous deadly attacks since 2015 claimed by Boko Haram and the Islamic State in West Africa group, a breakaway branch of Boko Haram. Over the years, the jihadists have established several bases in the area, where attacks on civilians have increased since the beginning of the year.
The intensification of these terrorist operations is the biggest challenge facing the new head of state, Mohamed Bazoum, who was sworn into office last Friday and has promised to fight insecurity very firmly.