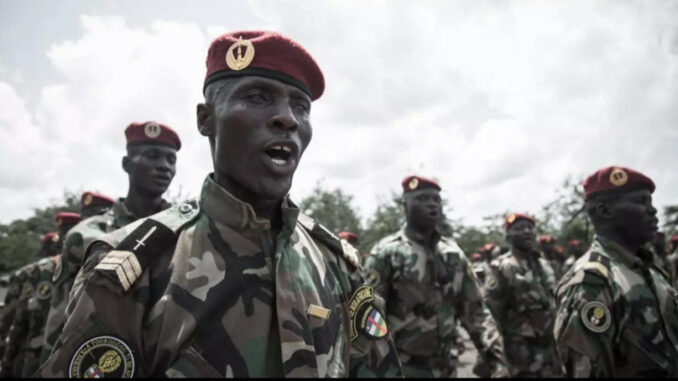 Authorities are pleased that the national army and its allies, including Russians, were able to enter Kaga-Bandoro. This strategic commercial crossroads, located 300 km north of Bangui, had been in the hands of armed groups since 2014.
Just before 5 p.m. on Saturday, April 10, Central African armed forces and their allies entered Kaga-Bandoro. Shots were heard but no fighting was reported. This offensive had been announced as an important objective for the authorities.
Some of the rebels who have held Kaga-Bandoro since 2014 had already left the town recently, according to security sources. As for those who were still there, they withdrew on Saturday evening without fighting, towards the north, in the direction of Kabo and Batangafo, according to several sources. These are mostly members of the UPC of Al-Khatim, from the ex-Seleka and reputedly heavily armed.
In 2019, after several failed attempts, the Central African Army had made a timid return to Kaga-Bandoro, but its troops remained confined to their base, without conducting any operations. They even withdrew, according to a security source, after an attack carried out as part of the CPC rebellion launched in late December.
Kaga-Bandoro is home to the largest livestock market in the Central African Republic, making it a strategic town, especially since the taxation of livestock is an important source of income for the armed groups of the former Seleka.