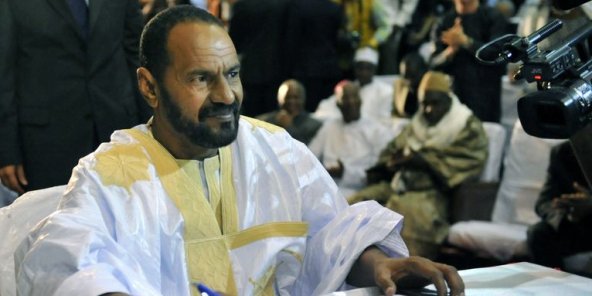 There are many messages of condemnation after the execution on Tuesday, April 13, in Bamako of Sidi Brahimi Ould Sidati, one of the leaders of the ex-rebellion. His burial is scheduled for Friday near Timbuktu. Investigations are underway to unmask the perpetrators of the crime. A suspect attempting to travel by air was arrested Wednesday at Bamako airport.
On the morning of Wednesday, April 14, at the Bamako airport, among the passengers boarding for Timbuktu (a town in the northwest), a man was discreetly questioned by the police. Very quickly, it was learned that he is considered one of the suspects in the assassination of Sidi Brahimi Ould Sidati.
According to our information, he is still in the hands of the judicial investigation brigade. He is rather young, of Malian nationality, and he runs a business owned by his late father.
Those close to Sidi Brahimi Ould Sidati question his involvement in the case and say they are impatiently awaiting the results of the investigation. Other arrests cannot be ruled out, and no lead has been neglected: that of a settling of accounts, the jihadist lead, or the struggle for influence in the Timbuktu region.
Several observers agree that "enemies of peace" committed or ordered the act.
The assassination of Sidi Brahim Ould Sidati is a major blow to the Algiers agreement, which is increasingly criticized for its five-year delay in implementation.
Some former rebels believe that the territorial reform provided for in the agreement is taking too long to be implemented. New regions are to be created, their presidents elected and their powers extended. But so far, none of this has happened.
On the other hand, in Bamako, too, there are voices against the Algiers agreement, which is seen as a text imposed by foreign countries, especially Algeria, and signed by the Malian state in a moment of weakness.