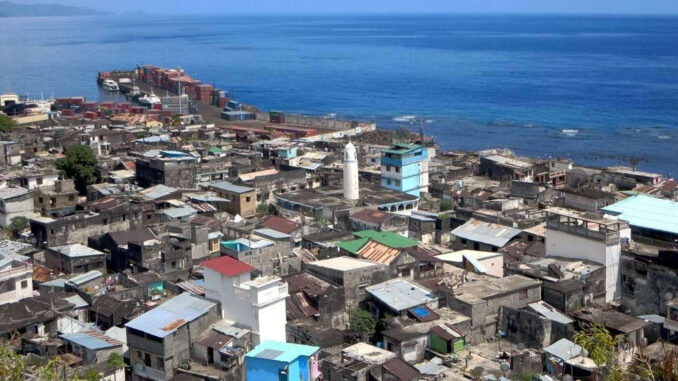 The Minister of the Interior made a clarification on Wednesday about the death of a retired soldier during an interrogation in a barracks. The case has been agitating the country for a week, as the body was buried without prayer and then exhumed by the family for identification. The opposition accuses the government of covering up a serious blunder by the armed forces, led by the chief of staff, in defiance of Islam, the country's constitutional religion.
After cutting short a trip abroad to return to investigate the situation, Mohamed Daoud, the Minister of the Interior, denies any government involvement in the death of Major Akim, known as Ba Pale. "First of all, the act is inhuman, it is unacceptable. No authority, be it the Chief of Staff or myself as Minister of the Interior, has been informed of this case.
Those who did this, first of all they did it on their own, we don't know why… That is why there is this investigation. There is a demand for truth and justice. The head of state is following this case closely because he was very affected as the supreme head of the army. "
Mohamed Daoud condemned the savage burial of the body and invited the opposition to be involved in the case. The common front of the opposition had held a press conference on Tuesday on the death of the retired major Akim said Ba Pale.
"I say again, the government has condemned through its spokesman, the fact that the person was buried without respecting religious rites. We are a Muslim country. I call on the opposition: instead of aggravating the situation, of interpreting or taking advantage of it for political purposes, let them come with us. There are lawyers among them. We can conduct this case together so that the truth is enlightened for everyone and that it is a lesson. "
To date, the names of the soldiers present in the barracks at the time of the events are still unknown. Major Akim, known as Ba Pale, a retired non-commissioned officer, died during an interrogation in a military barracks on the island of Anjouan.