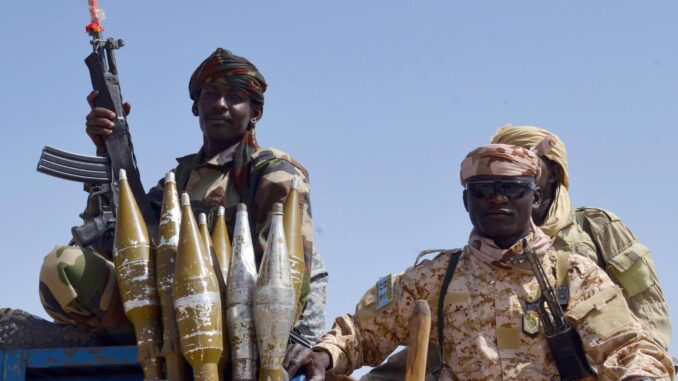 A first ground clash took place on Saturday, April 17, between loyalist forces and rebels of the Front for Change and Concord in Chad (Fact). The fighting took place north of Mao, in Kanem province, more than 300 km from the capital, Ndjamena. The armed rebel movement entered Chadian territory on April 11 from its rear base in Libya with the aim of ousting Idriss Déby from power.
The 2,000 Chadian army troops dispatched to meet the Fact rebel column have been camped since Saturday afternoon in the middle of the desert, about 200 kilometers from Mao. This is where the clash took place on Saturday.
On the spot, one can see corpses progressively buried by sand, burned vehicles and a hundred prisoners surrounded by soldiers perched on vehicles taken from the rebels.
"We had been following them since Friday when they were reported… but they left very early on Saturday, heading south, and we chased them for several hundred kilometers before finding them where the clash took place, which lasted nearly two hours," explains a high-ranking officer.
The army announced between 250 and 300 dead, and around 150 prisoners, including a political party leader who decided to return to the rebellion a few years ago. Part of the rebel column has stalled in the western direction and could not be found at the end of the day on Sunday.