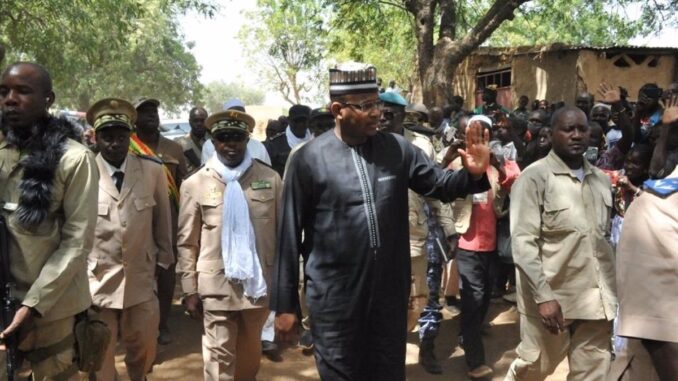 On Monday, April 19, the Supreme Court rejected the Attorney General's appeal and confirmed the dismissal of charges against several individuals, including former Prime Minister Boubou Cissé and radio host Ras Bath, who have been accused since December of plotting a mysterious coup against the state. Five of the seven defendants imprisoned since December have been released.
In front of the civil prison in Bamako, a small welcoming committee was waiting for the five people who were released. Ras Bath, the star radio host, has lost his long hair, but is still recognizable. With his bundle in hand, before quickly boarding a vehicle, he announced that he would soon be taking the microphone again. All are happy with the end of the proceedings.
Former Malian Prime Minister Boubou Cissé, who was also prosecuted but not arrested, said after the deliberation that he was pleased with this court decision, which he "welcomed with relief and serenity. "For nearly four months, I have been the subject of very serious accusations along with other personalities, innocent people have been unjustly imprisoned for acts they did not commit. I am therefore very happy that they can today, finally find freedom and return home. "
According to the Malian justice system, the case of the coup d'état in preparation was therefore a leaky pipe. No proof. Now all eyes are on former Prime Minister Boubou Cissé. His supporters do not hide the fact that he must be a candidate for the next presidential election. He himself has not yet made a statement.