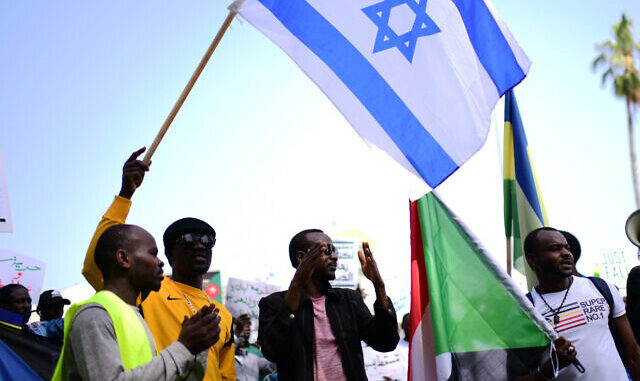 The Sovereign Council and the Council of Ministers together repealed a 1958 law that prohibited Sudanese from having diplomatic and commercial relations with the Jewish state. A further step in the rapprochement between the two countries.
Sixty-three years later, the boycott law disappears. The law prohibited diplomatic and commercial relations, even indirectly, with individuals or entities owned by Israelis and even residing in Israel. Even products were boycotted. Those who tried to violate this law faced ten years in prison and a heavy fine.
Now, people from both countries will be able to do business. Sudanese will also be able to visit their 6,000 or so compatriots in the Jewish state.
The United States, which has been a driving force behind the rapprochement, has called it "another step toward the final normalization of relations. Ned Price, spokesman for the U.S. State Department, hailed a decision that will have "a concrete and immediate impact on people's lives, with trade and investment.
After the fall of the Sudanese dictatorship, contacts had resumed in early 2020. The U.S. also demanded that Sudan normalize its relations with Israel in exchange for the lifting of the heavy sanctions imposed for decades, which were finally withdrawn in December.
With the repeal of this law, Khartoum hopes to return a little more to the international fold and access more political and financial support. This is critical at a time when the country is experiencing a terrible economic crisis.