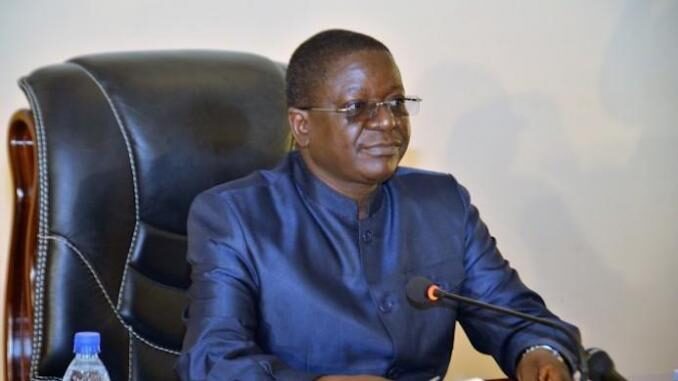 The Chadian transition has chosen its Prime Minister. The head of the Transitional Military Council, Mahamat Idriss Déby, has appointed Albert Pahimi Padacké to this position. A position he knows well, since he was the last occupant, from 2016 to 2018, before a constitutional reform removed this position.
In the ranks of the majority, they say they "take note" of the choice of the head of the Transitional Military Council. Although Albert Pahimi Padacké is not a member of the presidential party, the MPS, he has been a pillar of the majority and of the various governments over the past 30 years.
A personality who knows the issues and the political and institutional scene was needed, says Jean-Bernard Padaré, the MPS spokesman.
"It seems reasonable to us and a good choice insofar as it is someone who knows a little about the arcane of the Chadian political class. I think he is someone who will be able, given his temperament, to call on everyone to work together in a transitional government," he explained.
The profile of Albert Pahimi Padacké, who spent nearly thirty years in the arcanes of power before becoming a moderate opponent, could allow for discussions with opponents. Saleh Kebzabo, the leader of the UNDR, told AFP that Mr. Pahimi should be "accompanied" and wished him "much success.
An opinion that is not shared by Succès Masra, of the party Les Transformateurs. "Recycling cannot allow us to move forward. The sort of mutation of the old system to continue cannot allow us to move forward, he analyzes. I think we need to get out of the box, to be able to ask the real questions about "why we got to this point" and "how we get out of this permanently".
The opposition and civil society coalition Wakit Tamma, to which he belongs, is calling for a demonstration this Tuesday morning, April 27, in Ndjamena to demand the resignation of the CMT.
Finally, the URD of Felix Nialbé Romadoumngar, the official leader of the opposition in the dissolved Assembly, is due to speak on Tuesday, but the profile of the Prime Minister seems to match that of this party.