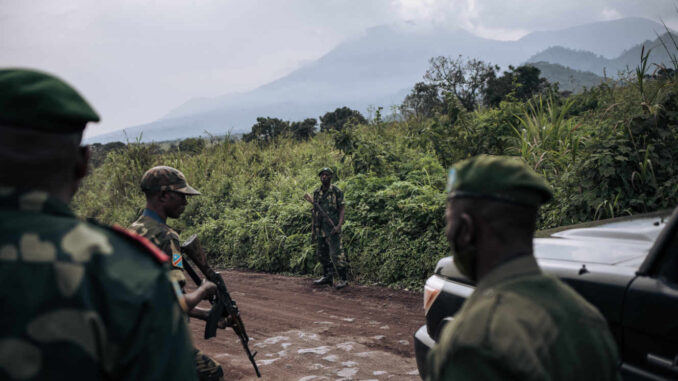 The names of the military governors of North Kivu and Ituri are finally known. They are expected to take office on Thursday, May 6, the date the state of siege decreed by President Félix Tshisekedi began. During a press conference, the spokespersons for the government, the army and the police explained and reassured the conditions of this state of siege, which sometimes worries the population.
The head of state has decided to trust two former rebels to lead these two provinces, which have been ravaged by massacres, for a month. during a press conference, government, army and police spokespersons explained and reassured the conditions of this state of siege, which was decreed a few days ago.
The military governor of North Kivu is General Luboya Nkashama, the former head of the first defense zone, which includes Kinshasa, among others. He was also the commander of the 13th military region of Equateur. This officer, originally from the Kasai region, is a former member of the RCD Goma rebellion, close to Rwanda, which at one time administered this province, which has already been pointed out by some civil society organizations. General Luboya Nkashama is, as expected, assisted by a police officer: Divisional Commissioner Alonga Boni Benjamin.
In Ituri, a former rebel has also been appointed, but from the MLC rebellion of former vice president and ally of Felix Tshisekedi, Jean-Pierre Bemba, who is considered close to Uganda. General Constant Ndima Kongba was commander of the 3rd defense zone, which covers the two Kivus, Maniema and Tshopo. He was previously the Deputy Chief of General Staff in charge of administration and logistics. His vice-governor is Divisional Commissioner Ekuka Lipopo, who was responsible for coordinating the technical group for securing the elections.
Police and army officers will take control of all administrative levels in these provinces from Thursday, so more appointments are expected.