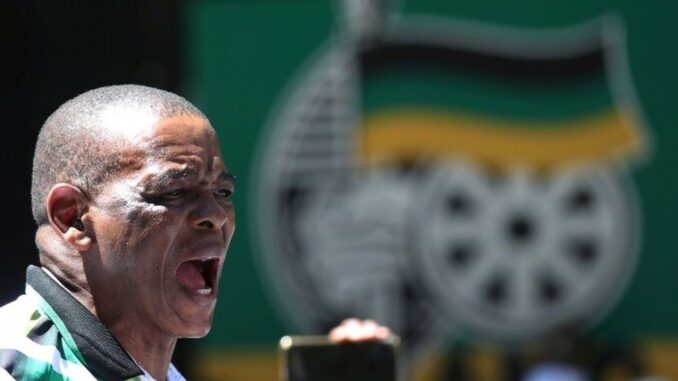 The ANC's number two, Ace Magashule, has been suspended. This is the first time in the party's history. The ANC had been trying for months to get rid of its secretary-general on corruption charges.
The ANC is in the midst of a real tug of war. The party, under the leadership of president Cyril Ramaphosa, is trying to clean up its image in the face of voters who are disgusted with the embezzlement cases. The ANC announced that all of its leaders accused of corruption and other serious crimes would be suspended pending trial.
This affects some 50 senior officials, including Ace Magashule, the most senior among them. He is being prosecuted for embezzling more than seven million euros of public money while he was head of the Free State province in 2014. Last month, he was given an ultimatum, giving him 30 days to leave office, which he refused to do. This Monday, the ANC sent him a letter suspending him from the position.
This is a first in the party's history and has sparked open warfare within the ANC. Ace Magashule refuses to leave and has indicated that he will appeal the decision. He has even announced that he is suspending the head of state, Cyril Ramaphosa, from his position as president of the ANC. This is something he obviously cannot do.
So he is gambling with his future, but beyond that, it highlights a factional war within the ANC. One represented by Ace Magashule and another by the head of state Cyril Ramaphosa who wants to clean house.
This battle is not completely over. Ace Magashule has strong support, including from former president Jacob Zuma, who is himself facing corruption charges.