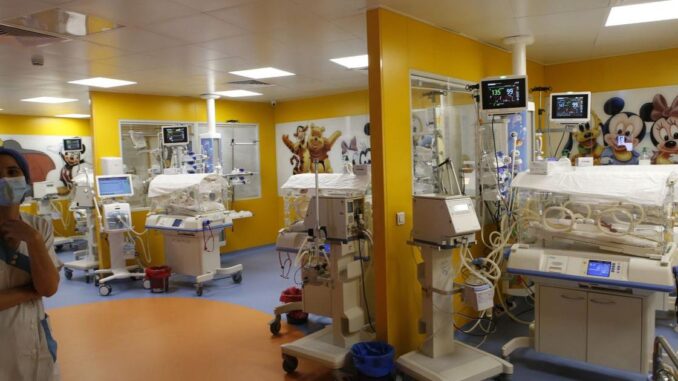 Baptism day for the Malian "nonuplets" born last Tuesday in Morocco. Five girls and four boys "featherweight" and very premature. Their condition is "stable" according to the medical team of the private clinic Aïn Borja in Casablanca where they were born by cesarean section exactly seven days ago. A high-risk pregnancy that required the evacuation of the mother to Morocco, an unusual delivery. Nine tiny babies to be baptized according to the Muslim rite.
Today we will know the names of the nine babies whose birth has moved the world. The baptism will take place in Timbuktu, in the north of Mali, the parents' hometown. A reading of the Quran will be done in the mosque. Then the names will be given.
A marabout contacted in Morocco will then be notified. He will go to the clinic where the mother and the newborns are. And in front of each incubator, the first name of each child will be pronounced. These infants are always under close medical supervision. Their condition is stable but precarious.
A reinforced team from the neonatology department is at their side. Direct physical contact is kept to a minimum to avoid infection, but the nurses talk to them a lot so that they don't feel isolated. Their mother sees them every day. She herself is pampered by the entire department, with meals made to order and oriental pastries. In Mali, the Ministry of Health is planning to open a bank account for the family to collect donations.