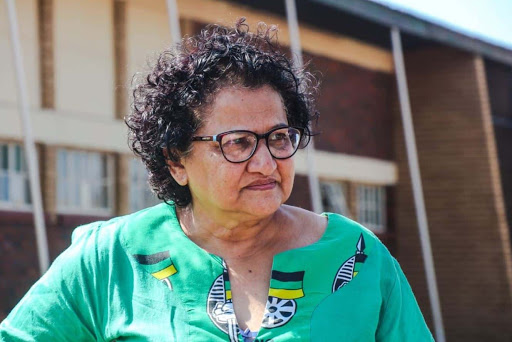 Following the suspension of ANC Secretary General Ace Magashule for his indictment in a corruption case, his deputy, Jessie Duarte, has taken over. She will serve as interim secretary general while Ace Magashule is suspended. The announcement was made by the head of state, Cyril Ramaphosa, who took the opportunity to defend this ANC figure, who has been very exposed in recent days.
It was Jessie Duarte who signed the letter suspending the secretary general of the ANC, and today she is taking his place at the head of South Africa's majority party.
Jessie Duarte, 67, is a pillar of the ANC. She made a name for herself by becoming Nelson Mandela's personal assistant when he was released from prison in 1990.
In 2012, she became deputy secretary general of the party. Today, President Cyril Ramaphosa relies on her to implement the ongoing "clean hands" operation within the party. The aim is to enforce a "resolution of removal" that requires every ANC member charged with a serious matter to be removed from the party or suspended.
Ace Magashule, who is directly affected by this measure, still refuses to recognize the authority of his deputy, who issued his ouster, which is temporary, since the decision can be reviewed every six months.