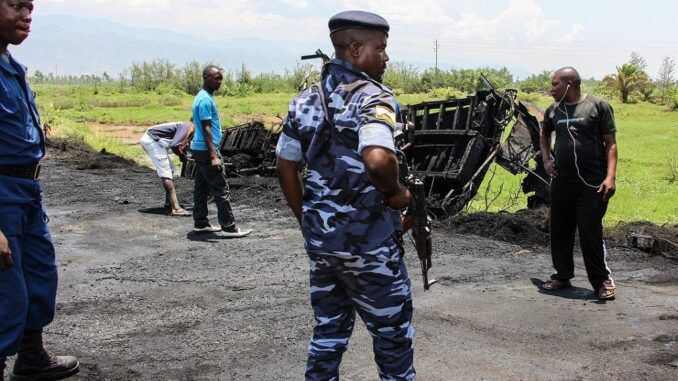 Twelve people, including a senior army officer, were killed on Sunday evening, May 9, in an ambush in the center of the country. Their vehicles were ambushed, and this is not the first of its kind in recent months.
This happened four kilometers from Muramvya, a town about 50 kilometers northeast of the economic capital, Bujumbura. Men dressed as civilians but heavily armed, according to Burundian sources, opened fire around 7:30 p.m. local time, first at the car of a colonel returning from a family party and then at three other vehicles.
The Burundian Ministry of the Interior quickly put the death toll at eight on Sunday evening and said an investigation was underway. The police were deployed in large numbers in the area. According to Agence France Presse (AFP), twelve people were killed and fifteen injured, several of them seriously.
"We are saddened to see, once again, Burundi lose its children through the fault of bandits. All criminals must be put out of action," reacted President Evariste Ndayishimiye on Twitter on Monday, May 10.
Over the past year, the center of the country has experienced several extremely violent attacks attributed by the government to "bandits," but there is much speculation about the origin and motives of these armed men.
This situation is causing concern among the population. The group responsible for a shootout that left seven people dead in a bar in Rusaka last month has not been found.