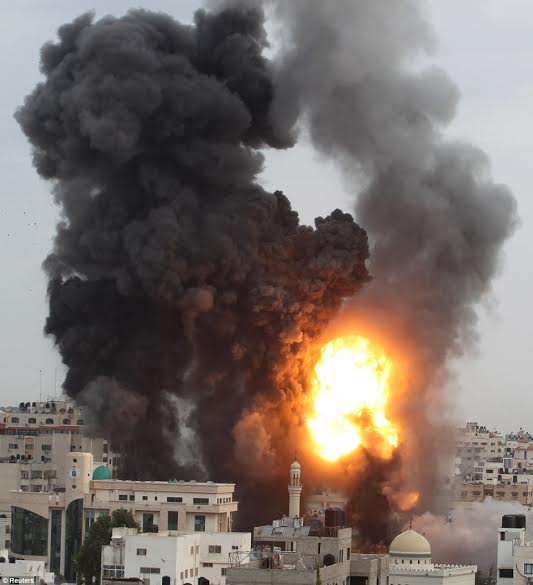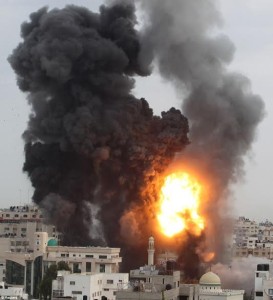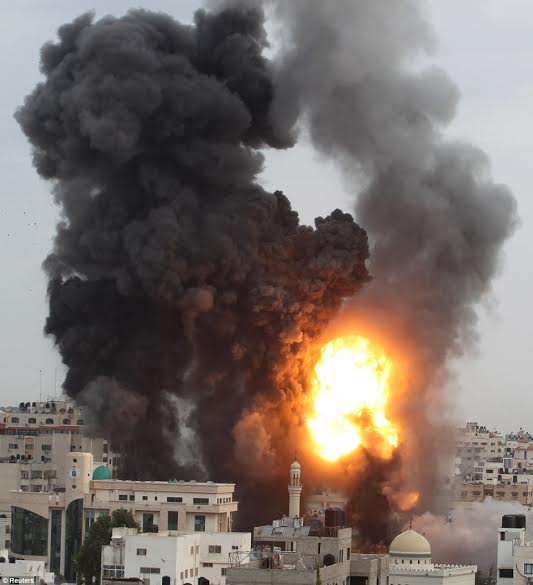 Tel Aviv has reacted to the deadly shooting of an Israeli civilian by a Palestinian sniper with an assault of air and ground forces. Israeli Defense Minister Moshe Yaalon has warned "Hamas not to test our patience and to assert its authority." Palestinian officials reported more than a dozen attacks across the Gaza Strip causing one causality and more than 10 people injured.
Prime Minister Benjamin Netanyahu described the shooting of the Israeli civilian laborer who later died of his wounds as a "very severe incident" which "will not …go unanswered". He said Israel will continue to adhere to its policy of acting beforehand and to respond in force. The Prime Minister was visiting the nearby town of Sderot, a frequent target of Palestinian attacks, to inaugurate a new rail line.
Tension between Hamas and Israel has been relatively calm but Miinster Yaalon stated that "if there isn't quiet in Israel, there won't be quiet in the Gaza Strip." Hamas spokesman Sami Abu Zuhri said such "cowardly" attacks "will not terrify the Palestinian people."
Although Israel has claimed that its attacks were directed at "terror sites" and "terror infrastructure", Hamas Health Ministry official Ashraf al-Kidra reported that the victims affected by the attacks were families. The Israeli military maintains that "direct hits were confirmed."
Hamas is against the ongoing secret talks between Israel and the Palestinian Authority.  Military Spokesman Lt. Col. Peter Lerner said Israel doesn't want to be engaged in escalating tensions and hopes that the situation will soon be calm.
Secretary General Ban Ki-moon has called restraint "to prevent another cycle of bloodshed" and rejected "all actions targeting civilians". Israel and Hamas have always considered each other as threat to their respective existence.