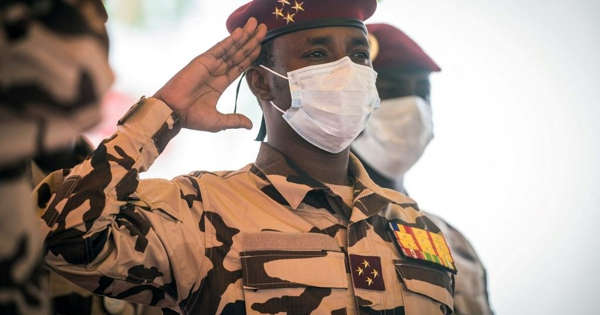 Five days after the release of its report on Chad, the African Union Peace and Security Council (PSC) has yet to release details of its decisions.
There will be no sanctions against the Chadian military junta, but a stated willingness to support the transition process. After dithering for four weeks, the African Union Peace and Security Council on Friday, May 14, parted ways with a very conciliatory position for the new government.
The African Union fact-finding mission recommended in its report that "pressure" be exerted to achieve a transition, as in Mali, led by a civilian president and a vice president from the army. But this recommendation no longer appears in the text adopted by the PSC on Friday. The many supporters of Mahamat Idriss Déby, head of the Transitional Military Council (TMC) and of the country today, emphasized the need to "preserve the stability of Chad and the entire region," according to sources at the African organization's headquarters.
But there is no question of giving him a blank check as head of state. The PSC wants "balanced power sharing" between the military, which has a virtual monopoly on power, and the civilian government. Another condition that should please the opposition and civil society this time is that members of the Transitional Military Council would not be allowed to run in the next elections.
The African Union mission states in its report to the Peace and Security Council that the head of the ruling military junta, General Mahamat Idriss Déby, has assured them that "the 15 members of the Transitional Military Council […] will not stand in the next elections at the end of the 18-month transition.
The PSC endorsed this promise and decided to extend it to all members of the transitional government, according to AU sources, even though the transitional charter is silent on this issue.
The African Union will therefore quickly appoint a special envoy who will be responsible, among other things, for "assisting Chad to restore constitutional order. This will involve organizing an inclusive national dialogue, which should lead to an "amended" transitional charter, national reconciliation and a new constitution for the country. The aim is to hold "free, fair and credible elections" within a single period of 18 months, according to the AU sources.