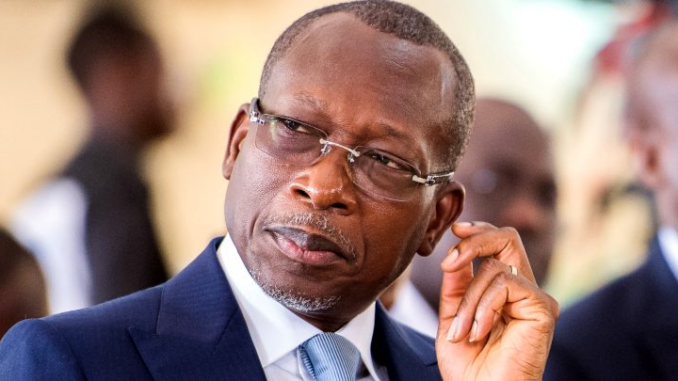 Patrice Talon, proclaimed president-elect on April 15 with nearly 87 percent of the vote, was sworn in on Sunday, May 24, in Porto-Novo, the Beninese capital. Winner of a no-holds-barred election with no major candidate in front of him, the Head of State, several of whose opponents have been arrested, pledged to entrench democracy.
The ceremony was brief, with the highlight being the swearing in of the president-elect: "We, Patrice Athanase Guillaume Talon, swear to respect the constitution, to conduct ourselves as loyal and faithful servants of the people. In case of perjury, we will suffer the rigors of the law.
I want to reassure you. I will be the president of all Beninese. The elections as well as the misunderstandings or quarrels are now a thing of the past.''
The guests were seated in the stands and under two large tents, set up on the playing area. No radical opponents were present. There was a small surprise, however: the presence of Robert Dossou. This former president of the constitutional court, very severe with the political reforms Talon
Many were surprised by his presence, he explains to the press, "I have an institutional mentality, I received an invitation and I responded to the Republic.
And when Patrice Talon proclaims his new credo "freedom, democracy and good governance", Robert Dossou comments: "It gave me hope, the president has let it be known that from now on, it is freedom, democracy and good governance, as he said that the afflictions we have known will now sink as elements of the past, I expect him to put water in his wine and that those who are in prison can be released."
The ceremony ended with the sound of the military band. Patrice Talon, who promised the Beninese a "highly social mandate", is retiring. On Tuesday he will announce his new government.