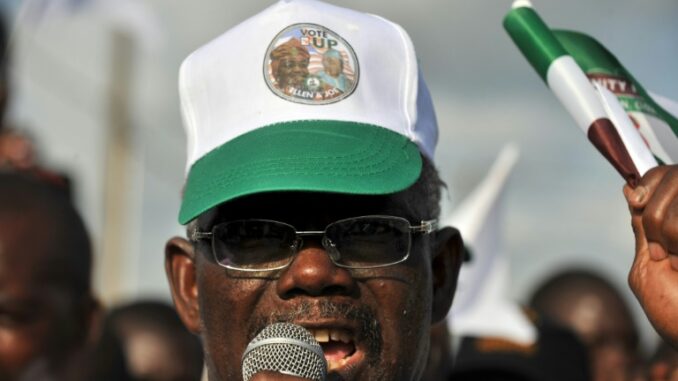 Prince Johnson, the former Liberian warlord who became a Senator in 2006, was appointed on Tuesday, May 18, to chair the Senate Defense Committee. This appointment caused a reaction from American diplomats the next day, as the debate on the creation of a Special tribunal to judge crimes committed during civil wars is regularly reactivated.
In a strongly worded statement, the U.S. Embassy in Liberia "strongly condemns" the nomination of Prince Johnson, which "casts doubt on the Senate's seriousness and ability to handle defense and security issues. The statement said that Prince Johnson's serious human rights abuses during the civil war have been widely documented. They also denounce his continued efforts to avoid accountability and to enrich himself and sow division.
Prince Johnson, elected senator in 2006 and now 68, is one of the figures of Liberia's first war. He is best known for a video in which he appears sitting behind a desk with beer cans in front of him as his men torture President Samuel Doe to death in 1990.
The U.S. government says it is proud of its long-term partnership with the Liberian Ministry of Defense, but warns that there can be no relationship with Prince Johnson. While some war crimes cases involving Liberia have been investigated abroad, no tribunal has yet been set up in the country to try crimes committed during the two civil wars.