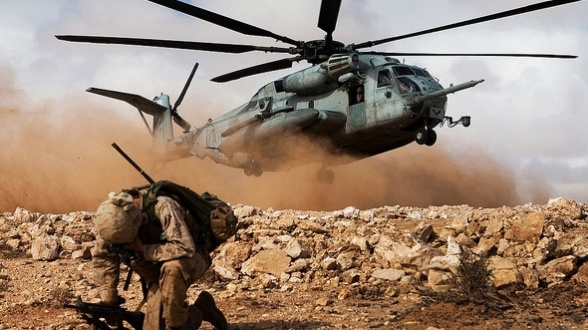 The joint Moroccan-American African Lion 2021 started this Monday in the city of Agadir at the high instructions of King Mohammed VI, Supreme Commander and Chief of General Staff of the Royal Armed Forces.
The joint military maneuvers to continue until Friday June 18, 2021 will unfold in the regions of Agadir, Tifnit, Tan Tan, Mehbes, Tafraout, Ben Guerir and Kenitra.
They involve thousands of multinational military and a very large number of land, air and sea equipment.
The multinational joint force, African Lion 2021, is part of the exercises conducted jointly by the United States Africa Command (AFRICOM) and the Royal Moroccan Armed Forces. Its mission pursues the objective of cooperation and training, thus promoting the possibility of sharing knowledge and different experiences between the different military components, according to an official statement from the General Staff of the Royal Armed Forces (FAR).
In addition to the United States and Morocco, this 17th edition of the African Lion will be marked by the participation of Great Britain, Brazil, Canada, Tunisia, Senegal, the Netherlands and Italy, as well as military observers from several African, European and American countries.
The maneuvers, considered among the major joint exercises in the world, will include, in addition to training and simulations in command activities and training on operations to combat violent terrorist organizations, land, airborne, air, maritime and Nuclear, Radiological, Biological and Chemical decontamination exercises.
As part of parallel humanitarian activities, a field medico-surgical hospital will be deployed at Amlen (Tafraout) where medical and surgical services will be provided for the local populations of the region by medical teams made up of doctors and nurses from the FAR and the US Army.