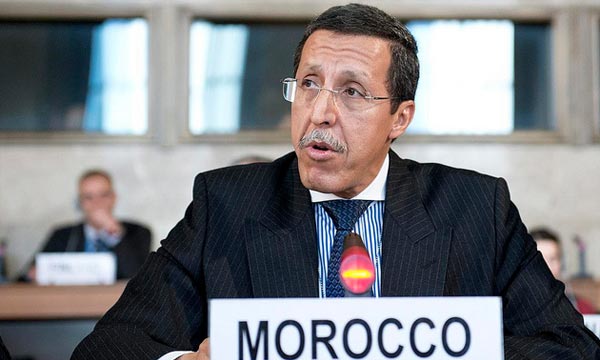 Morocco's Permanent Representative to the United Nations Omar Hilale was elected Monday Chairman of the First Committee of the session of the UN General Assembly.
The Moroccan diplomat was elected by acclamation to the chairmanship of this important Committee which deals with disarmament and international security.
The choice of the Kingdom, on behalf of the African continent, illustrates the unanimous UN recognition of the role of Morocco as a mobilized, responsible and credible stakeholder in world efforts to fight nuclear and conventional arms race. It is also a recognition of Morocco's action in favor of peace, and regional and global security and stability, under the leadership of King Mohammed VI.
The election of Morocco comes in a difficult international context marked by the deterioration of international security, the exacerbation of the terrorist threat and the unprecedented resurgence of challenges to international peace and security, Omar Hilale told the General Assembly following his election.
Hilale also called for strengthening efforts to safeguard international instruments, such as the Nuclear Non-Proliferation Treaty (NPT) and underlined Morocco's commitment to the objectives of disarmament, non-proliferation, and to the achievement of the objective of a "world free of nuclear weapons."