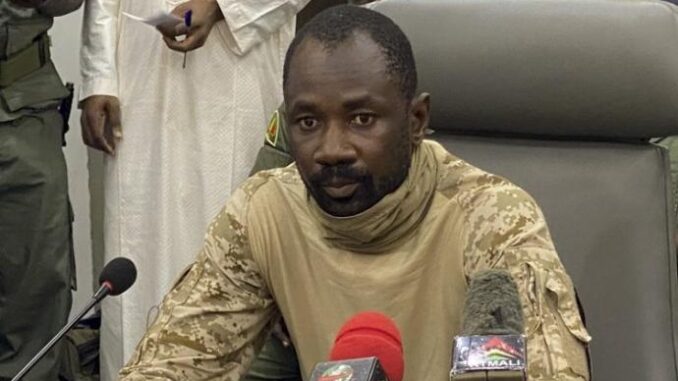 Colonel Assimi Goïta was in full regalia to be sworn in as president of the transition in Bamako on Monday, June 7. He assured that Mali would "respect its commitments.
White shirt, black tie, officer's jacket, so ceremonial outfit with his colonel stripes. And it was with great emotion that the new president of the transition, Assimi Goïta, was sworn in. He also now has the title of Head of State.
The first highlight of the ceremony was when he declared the famous "I swear". He was very emotional at the time. He then announced his ambition to organize elections just in time. He added that "Mali will respect its commitments.
The other highlight of his speech was when he announced the reduction of the state's lifestyle with details. "Two-thirds of the sovereignty funds of the presidency of the Republic will be eliminated," or 1.8 billion CFA francs per year, which "will now be used to provide water and to create health centers for the most destitute populations throughout the country.
The president of the transition says he wants to change things. In the room, Choguel Maïga, who is being considered for the post of Prime Minister, sat in front as if his appointment was only a matter of hours.
And it's done. He was appointed a few hours later as Prime Minister by President Goita. Choguel Maïga is in charge of forming the government in Mali. He is a tenacious politician who is taking the reins of the new team at a time when the challenges to be met are numerous.